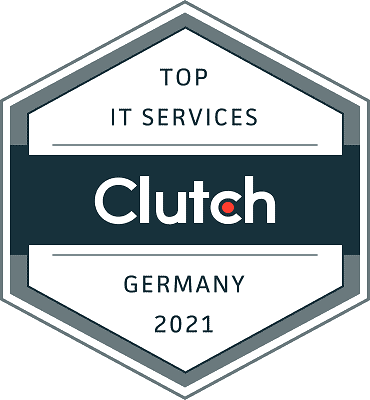 Sceel.io wins Clutch Best IT Services Award
With companies and institutions adapting to technology, the demand for IT consultation has grown exponentially. Basically, technology is important to businesses; and in order to improve their operations and strategies, business owners seek professional IT consultants to help.
As IT service company ourselves, we understand the extensive knowledge and experience needed to help companies thrive in their niches. sceel.io is a rapidly growing IT company from Stuttgart; and despite our relatively young status, our team is filled with seasoned professionals with years' worth of IT experience.
Thanks to our world-class solutions, our company has earned the respect of international institutions. With that said, we are thrilled to announce that sceel.io was recently hailed as one of Stuttgart's leading IT service companies.
The award was given by Clutch, an established business-to-business review agency from Washington, DC. According to their recent press release, Clutch's 2021 research shows that our company is one of the best.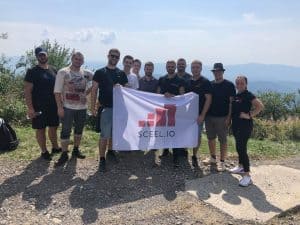 The recognition feels surreal for us, especially considering that we are a young company. As the year progresses, we look forward to improving our craft, facing more challenges, and chasing more opportunities with our team and clients. We know that the road is long and tough, but we are determined to continue offering the best possible solutions.
We are grateful for our clients who made this all possible. This award is important to us because it means that our clients truly trust and appreciate our efforts. We owe this award to them and to everyone who supported us through the years.
Moreover, sceel.io is a proud five-star agency in Clutch. We are thankful for our clients who left us their reviews on the platform.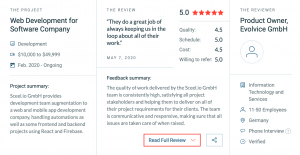 Interested in working with us? Send us a message and let's explore how we can support you.